About
City Theatre of Independence was established in 1980 and has a volunteer board of directors and working committees. We produce five shows per season plus a Playwright Festival and an annual awards banquet. We do one musical and four plays during our regular season and hold open auditions for those productions. Officers that make up the board of directors are elected every two years. Committee chairs are appointed by the president. Anyone can serve on a committee or participate in many other ways.
City Theatre of Independence is located at 201 North Dodgion St, inside the Roger T. Sermon Center which is located at the corners of Truman and Noland Roads, Independence, MO  64050. Call the Box Office to make your reservations at (816) 325-7367.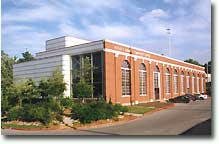 The mission of City Theatre of Independence is to provide an equal opportunity for individuals to actively participate and learn about live theatre production and theatre company operations; thereby providing a live entertainment experience for our theatre patrons.
CTI Charter Adopted June 30, 2017
CTI Policies and Procedures, Updated June 2018