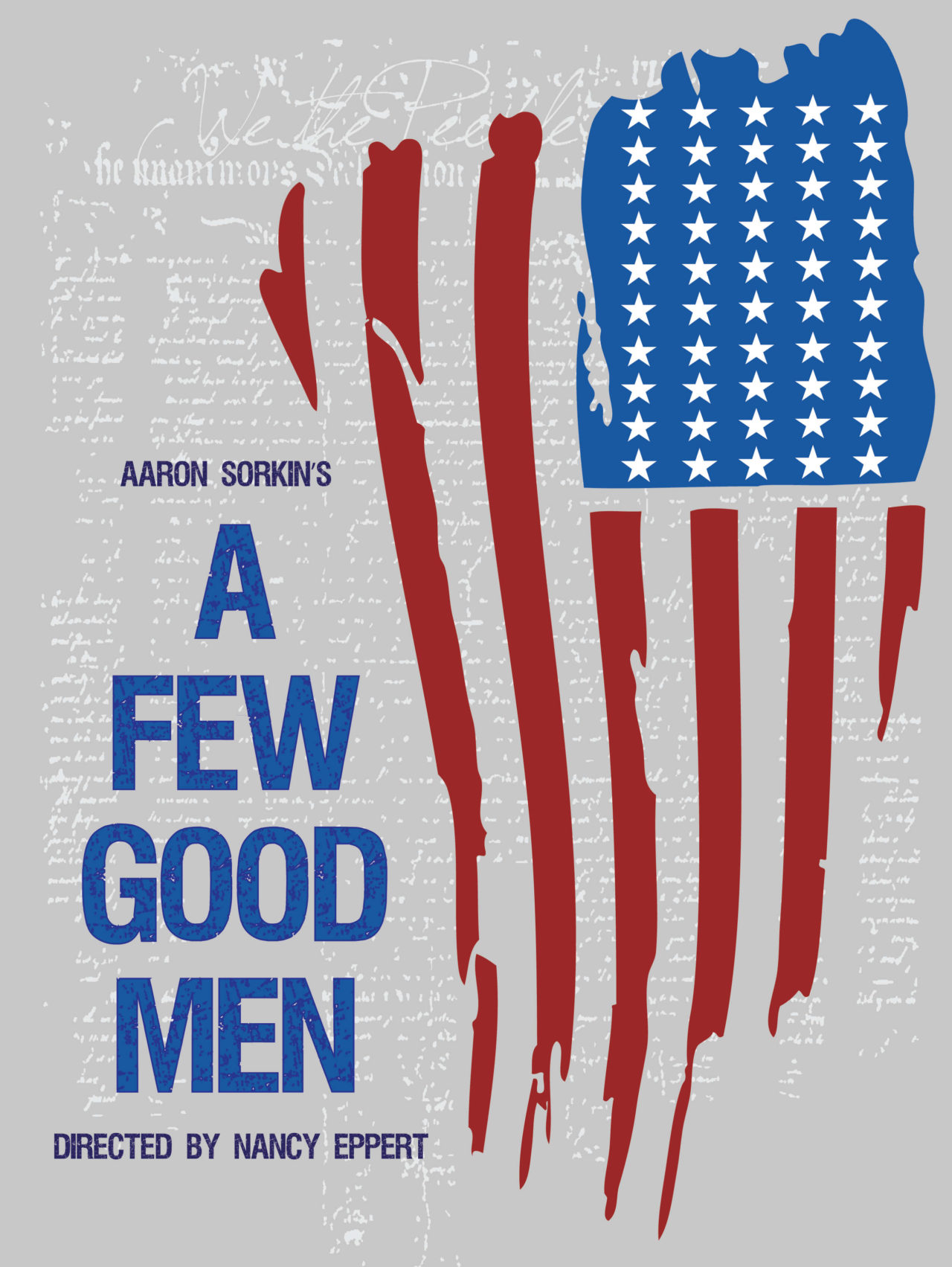 Written by: Aaron Sorkin
Directed by: Nancy Eppert
Performance Dates: November 1, 2, 3, 9, 10 at 7:30 & November 11 at 2:00
Show your military ID at the ticket table to receive $2 off!
Synopsis
Before creating Sports Night and The West Wing, Sorkin launched his career with this military drama. During the summer of 1986, while serving at Guantanamo Bay Naval Base, a young Marine is killed by fellow Marines. As members of the Navy Judge Advocate General's Corp begin preparing their defense, discrepancies arise, leading everyone to question what really happened that night in Cuba and the difference between truth and justice.
"Dense political thriller .. Scenes crackle with excitement … a classic!"
Cast
LANCE CPL HAROLD W. DAWSON: John Grow
PFC LOUDEN DOWNEY: Kyle Hammond
LT.J.G. SAM WEINBERG: Jesse Hamm
LT.J.G. DANIEL A. KAFFEE: Michael Wolowicz
LT. CMDR. JOANNE GALLOWAY: Jennifer Davis
CAPT. ISAAC WHITAKER/SENTRY: Stephan Howard
CAPT. MATTHEW A. MARKINSON: Greg Lane
PFC. WILLIAM T. SANIIAGO: Jorge Araujo
LT. COL. NATHAN JESSEP: Jonathon Fly
LT. JONATHAN JAMES KENDRICK: Jonathon Specht
LT. JACK ROSS: Brian Larios
CPL. JEFFREY OWN HOWARD: Jeremy Walter
CAPT. JULIUS ALEXANDER RANDOLPH: John Eppert
CMDR. WALTER STONE/SENTRY: Alan Hainkel
ORDERLY/SENTRY/TOM/PFC DUNN: William Maichel
MP/PFC HAMMAKER/ LAWYER/SENTRY: Caleb Geno
SARGEANT AT ARMS/DUNN/SENTRY: Josh Felton
Buy your tickets online through TicketLeap. Use the code USA1 to receive the $2 Military discount.