A Funny Thing Happened on the Way to the Forum
$18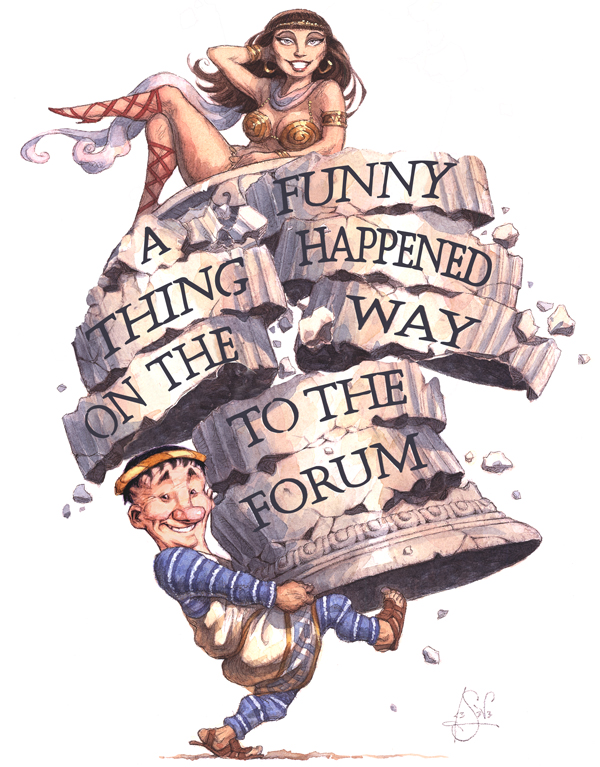 Written by: Stephen Sondheim
Directed by: David Rogers
SYNOPSIS
A Funny Thing Happened on the Way to the Forum is a musical with music and lyrics by Stephen Sondheim and book by Burt Shevelove and Larry Gelbart.
Inspired by the farces of the ancient Roman playwright Plautus (251–183 BC), specifically Pseudolus, Miles Gloriosus, and Mostellaria, the musical tells the bawdy story of a slave named Pseudolus and his attempts to win his freedom by helping his young master woo the girl next door. The plot displays many classic elements of farce, including puns, the slamming of doors, cases of mistaken identity (frequently involving characters disguising themselves as one another), and satirical comments on social class. The title derives from a line often used by vaudeville comedians to begin a story: "A funny thing happened on the way to the theater".
Performance Dates: April 5, 6, 7, 12,13,14, and 15, 2018
Audition Dates: January 29 and 30, 2018
A Funny Thing Happened on the Way to the Forum is presented by special arrangement with Musical Theatre International, Inc.
Related Events