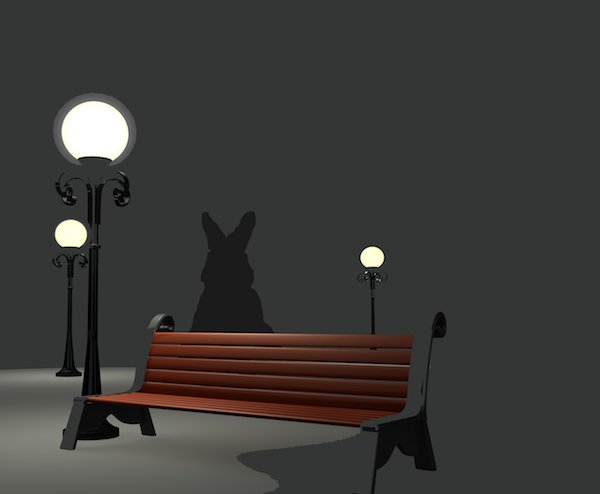 Written by: Mary Chase
Directed by: Nancy Eppert
Synopsis
Elwood P. Dowd is an affable man who claims to have an unseen (and presumably imaginary) friend Harvey — whom Elwood describes as a six-foot, three-and-one-half-inch tall pooka resembling an anthropomorphic rabbit. Elwood introduces Harvey to everyone he meets. His social-climbing sister, Veta, increasingly finds his eccentric behavior embarrassing. She decides to have him committed to a sanitarium. When they arrive at the sanitarium, a comedy of errors ensues. Only just before Elwood is to be given an injection that will make him into a "perfectly normal human being, does Veta realize that she would rather have Elwood the same as he has always been — carefree and kind — even if it means living with Harvey.
Performance Dates:  September 7, 8, 9, 15, 16, and 17, 2017 at 7:30 p.m. except Sunday at 2 p.m. Dinner theatre Sept. 9
Cast
ELWOOD P. DOWD – Patrick Simpson

VETA LOUISE – Joy Richardson
MYRTLE MAE – Abbey Briscoe
DR. SANDERSON – Eli Biesemeyer
MRS. CHAUVENET – Stephanie Flanagan
WILSON – Joshua Felton
DR. CHUMLEY – Ray Ettinger

BETTY CHUMLEY – Linda Levin

NURSE KELLY – Lynnae Andersen
JUDGE GAFFNEY – Kurt Moegle
E.J. LOFGREN – Jeremy Walter

MISS JOHNSON – Krysten Covell
Harvey is presented by special arrangement with Dramatists Play Service, Inc., New York.
Be part of the Harvey cast!
For a $50 donation to support live theatre in Independence, you can be the featured actor portraying the title character of "Harvey" in one of our six performances. You will be introduced as a supporter of CTI during the curtain speech, and as the guest artist in the role. Then you may sit back and work your "magic" throughout the show.
Please contact Nancy Eppert for more information: nkeppert (at) gmail.com.