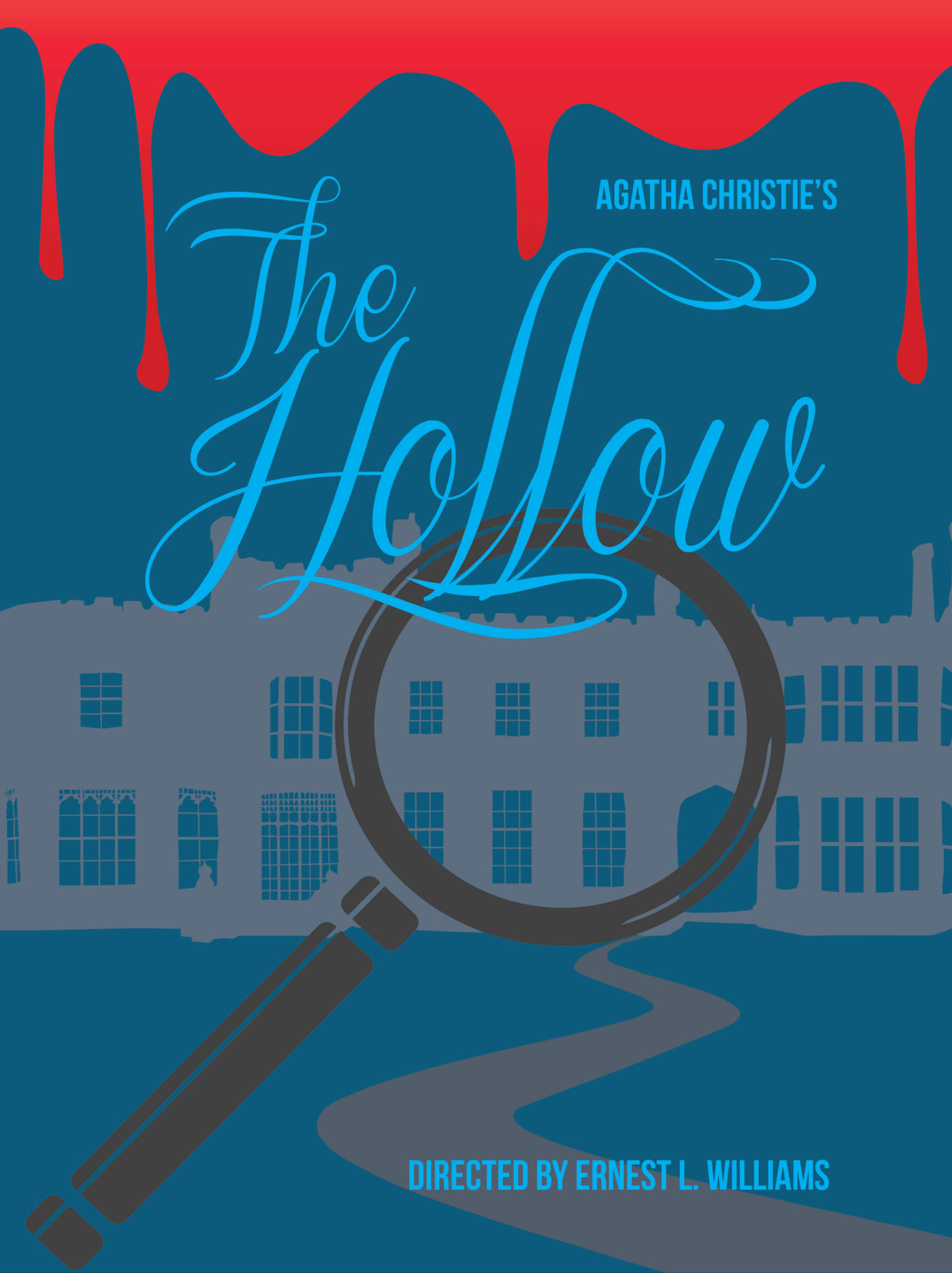 Agatha Christie's THE HOLLOW
The City Theatre of Independence invites the community to audition for "Agatha Christie's THE HOLLOW."
Directed by Ernest L. Williams
Monday July 16 & Tuesday July 17 at the Roger T. Sermon Community Center. 6:30 to 8:30 both evenings.
Looking for 8 women and 8 men, ages 20-70. Cold readings from script.
Lady Angkatell has invited weekend guests to their home, 'The Hollow.' The guests are a mixed group of friends and family. Dr. John Cristow is a renowned Harley Street doctor and a philandering husband. When he is shot after a night with an American actress, everyone is a suspect in one of the finest examples of a "country house mystery." Considered one of Christie's best plays THE HOLLOW has complex characterizations that actors will enjoy and deep waters with powerful undercurrents to challenge you.
Performance Dates: September 6, 7, 8, 14, 15 at 7:30 & September 16 at 2:00
CASTING NEEDS
Speaking Roles – Six 6 Women & Six 6 Men
Henrietta Angkatell (late 30s) – a talented sculptor. Knows the right words to make somebody feel comfortable, albeit at the expense of truth. Art is the core of her being. Loves John Cristow.
Sir Henry Angkatell (60 – 79), the owner of The Hollow. He married his distant cousin, Lucy Angkatell. Retired government employee of Colonial India. Would have been Viceroy if Britain had stayed in power.
Lucy, Lady Angkatell (60 – 75), Henry's wife, whose sociable, charismatic veneer hides a dark side, only occasionally seen by her family. Appears scatter-brained but knows what she is about.
Gudgeon, the butler (40 – 50). Very proper and is very loyal to the Angkatells.
Doris (late teen – mid-20s), a new maid. Lower class, not cultured, is being trained by Gudgeon.
Midge Harvey (late 20s – early 30s), Lucy's young cousin. Only partly related to the Angkatell family, she refuses financial support from them. Determined to make her own way. Works in a dressmaker's shop in London.
Edward Angkatell (late 30s – 40s), a distant cousin and heir of the Ainswick Estate. He has a quiet charm but is outshined by Cristow whom he blames for Henrietta refusing his proposals and his low self-esteem.
John Cristow, M.D. (40s) is passionate about his work and curing "Ridgeway's disease." He is self-confident, attractive, and has great charisma which he uses to get what and who he wants.
Gerda Cristow (30s – 40s), John's wife. Rather plain and simple. Worries about everything. Idealizes John and blames herself for all difficulties, even when John is wrong. Would rather be at home with her children.
Veronica Craye (40s), a successful actress. She is beautiful and egotistical. John's lover from years ago. When she insisted he abandon medicine and go to Hollywood, he refused. She's back to change his mind.
Inspector Colquhoun (30 – 40s), the investigating officer. Detective Sergeant Penny (20s), an assisting policeman in the case.
Five (5) Non-Speaking roles available as servants of the Manor House Two [2] Women & Three [3] Men (20s – 50s)
Related Events