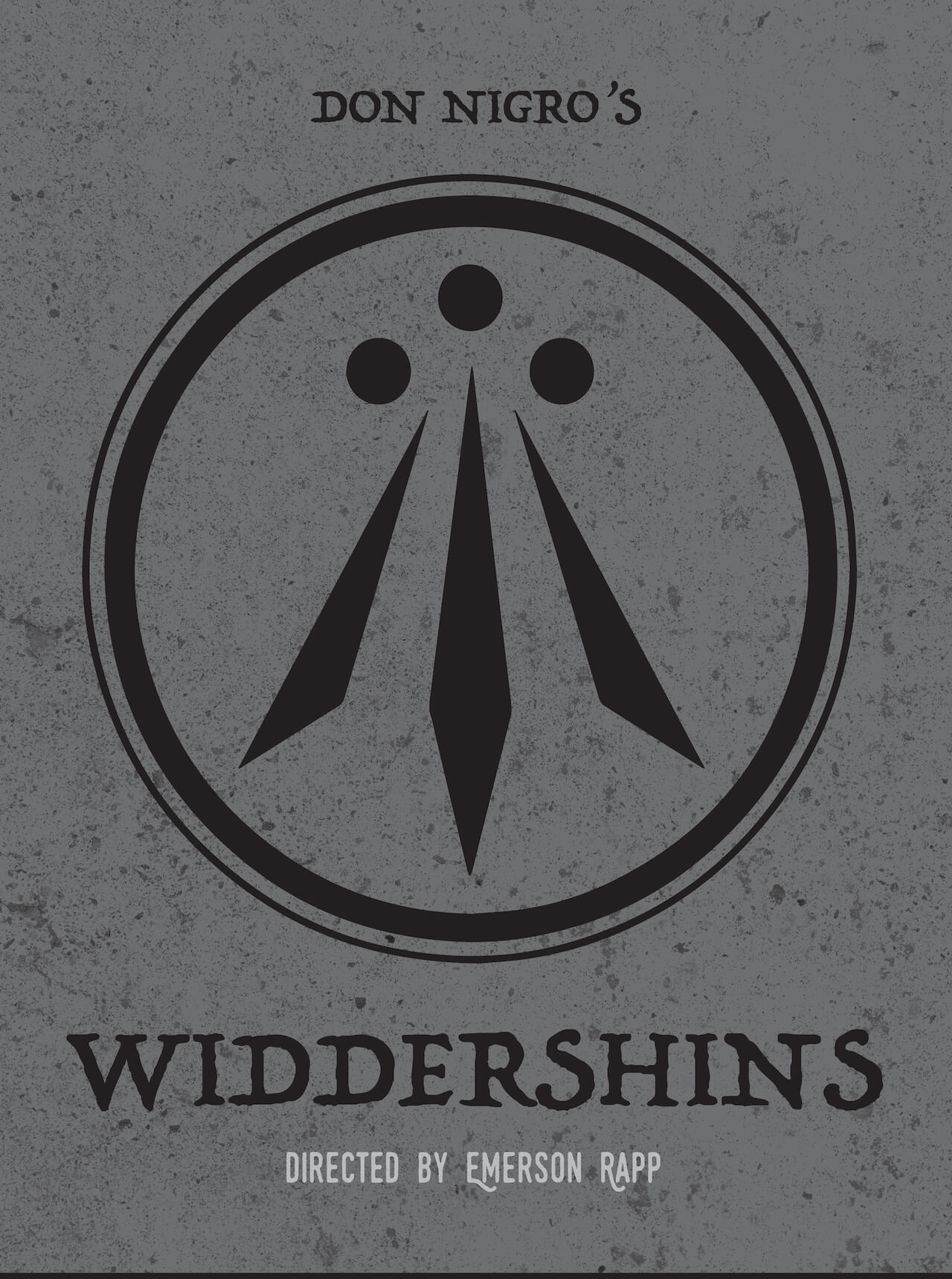 WIDDERSHINS
Written by: Don Nigro
Directed by: Emerson Rapp, III
Audition Dates: November 5 & 6 from 6:30-8:30pm, Callbacks will be held Nov. 7 if needed.
Performance Dates: January 10 11, 12, 18, 19 at 7:30 & January 20 at 2:00
Copies of the play will be available at the Sermon Center available for rent with a $20 dollar deposit to preserve our copies.
Synopsis
Inspector Ruffing, the troubled hero of Nigro's Ravenscroft, Demonology, Creatures Lurking In The Churchyard, The Rooky Wood and Mephisto returns in this baffling mystery that was an audience favorite at the First International Mystery Festival in 2007. In a peaceful house near the Welsh border, an entire family has vanished suddenly without a trace one evening with supper on the table and no apparent violence. Ruffing's attempt to understand what's happened to a couple and their two daughters leads him deep into his own dark soul. The only clue is a piece of paper left on a desk with the word 'Widdershins' written on it. Beautiful women, dark secrets, the Impressionists and the Druids all figure in this unusual and thought provoking play.
Casting Needs
4M/6F total
The roles are as followed in order of appearance
MCGONIGLE (M)
RUFFING (M)
JENNY (F)
ENGLISH (M)
NED (M)
ANN (F)
MRS ENGLISH (F)
FELICITY (F)
CONSTANCE (F)
OLD BETTY (F)
Audition Process
The audition process will consist of cold readings from the play so knowledge of the play as well as roles desired will be essential for actors and actresses. After an initial cold reading, there will be a set of redirects. Callbacks will be November 7th if needed so please reserve this date as well for the audition process.