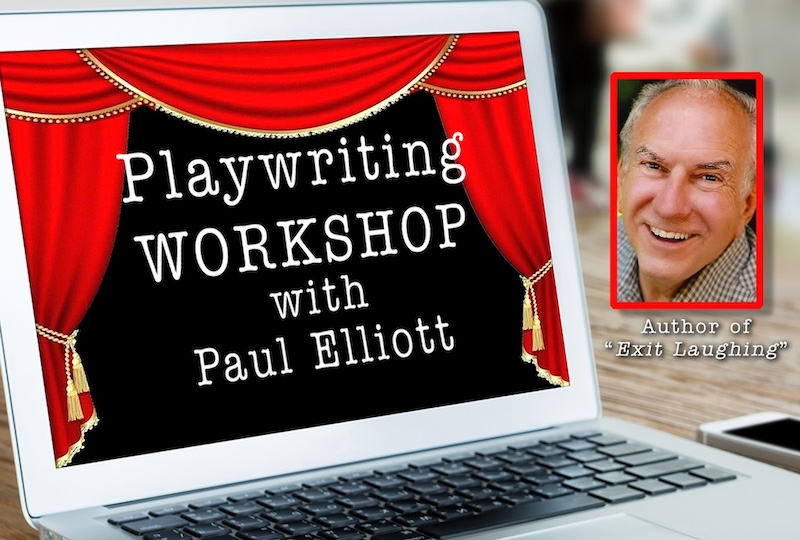 City Theatre of Independence will host this event which is open to all. Exit Laughing author Paul Elliott will lead a writing workshop in conjunction with CTI's performance of his show.
There will be two segments to the workshop:
Beginning a Script. What does it take to be a good writer? How do you know if you have a good script? Who are you writing for? (who is your audience?)
Two or three pages of a script from workshop attendees (limited number of participants) will have a staged reading followed by critical conversation.
Date: Saturday, January 11
Price: $35